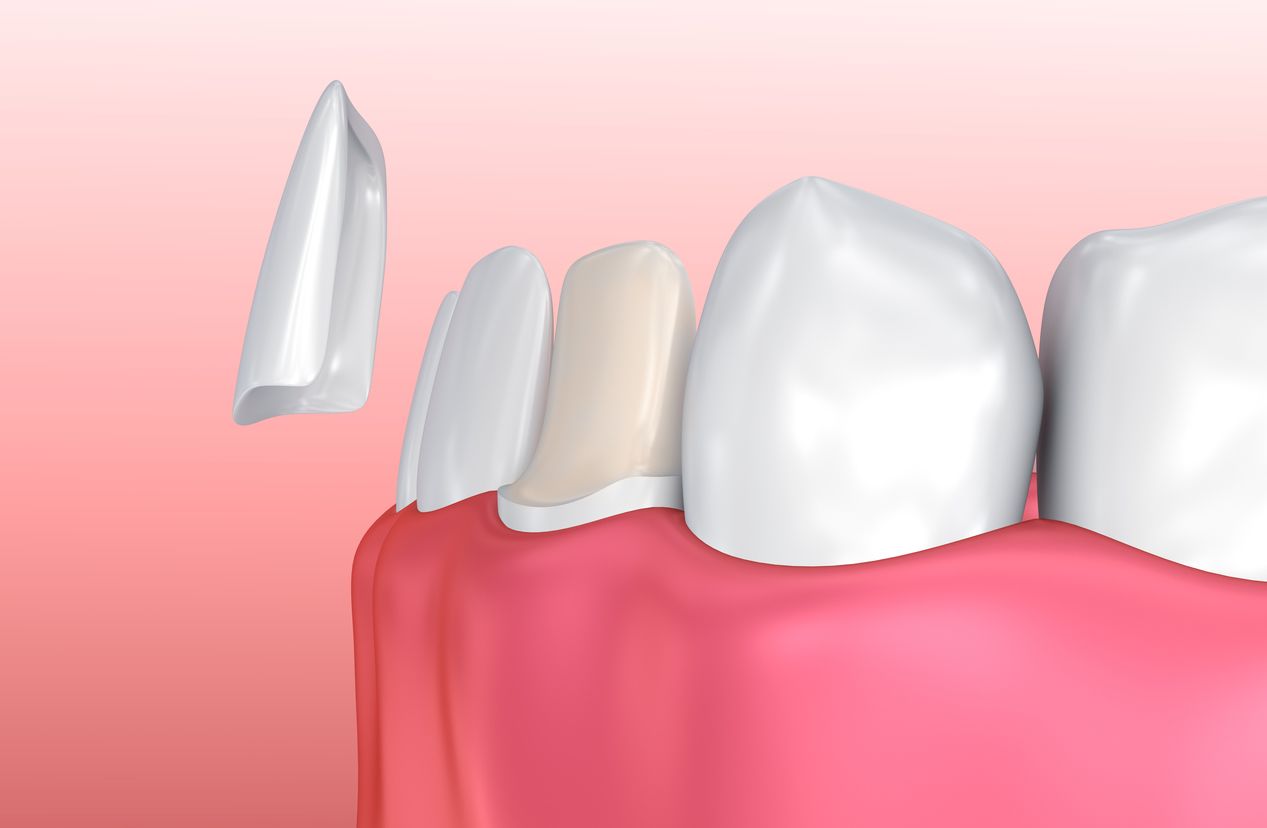 Dental stains and discoloration greatly impact the appearance of the smile. When discoloration is a problem, professional teeth whitening is one of the best options. Teeth whitening erases stains and brightens the color of the teeth by several shades. But teeth whitening is only effective when discoloration is extrinsic, meaning it is on the outer layer of tooth enamel.
If someone suffers from intrinsic dental stains, or those that affect the inner layers of the tooth, teeth whitening will not provide desired results. Fortunately, cosmetic dentist Bruno Lemay offers teeth whitening alternatives to individuals in Palm Springs, CA, and surrounding areas. These cosmetic dentistry treatments improve the color of the teeth and enhance the overall appearance of the smile.
Dental Bonding
Dental bonding is a non-invasive cosmetic dentistry treatment that is great at addressing minor aesthetic flaws, including dental stains and discoloration. During dental bonding treatment, a tooth-colored compound is applied and shaped directly to the tooth. When the desired results have been achieved, the compound is exposed to a dental light that hardens the material and bonds it to the tooth.
Dental bonding comes in a wide range of colors, so the compound is able to improve the color of the tooth while covering up any other imperfections, such as chips or cracks. Besides its versatility, dental bonding is beneficial to our Palm Springs patients because it offers fast results (the average treatment time is under one hour), it is affordable, and results usually last between five and seven years.
Porcelain Veneers
If an individual has several teeth that are stained or discolored, or if there are moderate cosmetic flaws that need to be addressed, porcelain veneers may be the best teeth whitening alternative. Porcelain veneers are wafer-thin ceramic restorations that bond to the facial surface of the teeth. Porcelain veneers are completely customizable in terms of size, shape, and color, so they truly allow patients to build the white, straight smile they desire.
As with dental bonding, porcelain veneers offer fast and effective results. In as little as two dental appointments, our Palm Springs patients can enhance tooth color, conceal imperfections, and dramatically transform their smile. Porcelain veneers offer the added benefit of being extremely durable and stain resistant. With proper care porcelain veneers allow patients to maintain a bright, white, attractive smile for 10 years or more.
Dental Crowns
A final teeth whitening alternative to consider is dental crowns. Dental crowns are small ceramic caps that sit over the natural teeth. To place a crown, Dr. Lemay must first reshape the tooth and remove a significant amount of tooth enamel. Since our goal is to preserve as much natural tooth structure as possible, dental crowns are really only recommended if discoloration is the result of dental damage or a tooth infection. In cases such as these, dental crowns not only enhance the color of the tooth, but also restore its strength and function, while providing a layer of protection that reduces the risk of further dental complications.
Discuss Your Options
If you are struggling with dental stains or discoloration and teeth whitening has not provided the results you desire, it may be time to consider an alternative. To learn more about the comprehensive range of cosmetic dentistry treatments offered by Dr. Bruno Lemay, contact our practice online, or call (760) 324-4450.