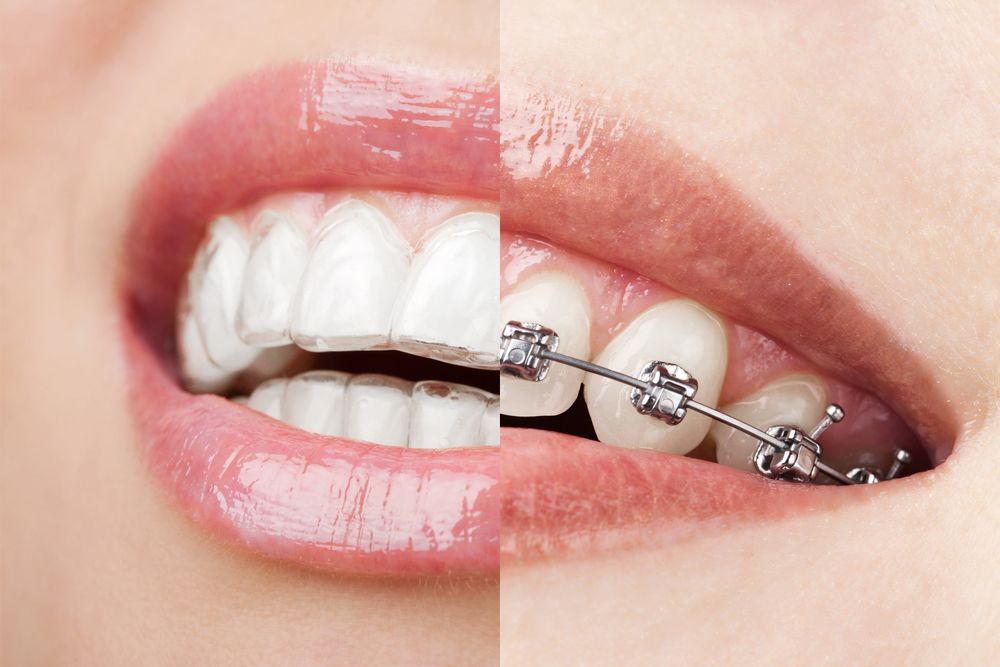 Achieving a beautiful, straight smile can be within your grasp thanks to orthodontic care and the latest treatments in cosmetic dentistry. For some, Invisalign® offers an effective solution. For others, Invisalign may not be accessible or adequate to straighten their teeth. Thankfully there are effective Invisalign alternatives to consider.
If you are interested in learning more about Invisalign alternatives, you have come to the right place. Dr. Bruno Lemay's practice in Cathedral City, CA, offers these Invisalign alternatives to enhance your dental health and appearance.
Traditional Braces
Tried and true, traditional braces are still commonly used to correct orthodontic issues. These days, metal braces are more discreet than ever. There are clear ceramic braces available as well, which are much less noticeable than their metal counterparts.
Braces have a number of advantages over Invisalign treatment. First, they are generally cheaper than Invisalign. Braces can be quicker as well, due to the stronger force they can apply and the fact that they cannot be removed like Invisalign trays.
The main benefit of braces is their ability to shift sharply angled crooked teeth back into alignment. Severely crooked teeth are no match for braces, and often clear aligners just will not cut it.
MTM Clear Aligners
Invisalign is not the only clear aligner try system out there. A number of other clear orthodontic try systems are available, including MTM® clear aligners. MTM stands for "minor tooth movement." The principles are similar to Invisalign, with patients wearing their trays at all times except when they are eating, drinking hot or colored liquids, and cleaning their teeth. Overall treatment time with MTM clear aligners is as little as three to six months.
Desert Dental Alternatives in Cathedral Cityproudly offers MTM clear aligners. Our patients have been satisfied with their treatment results, experiencing straight and healthy smiles. In addition, the overall cost of MTM clear aligners is less than Invisalign, meaning you experience comparable treatment benefits in a less expensive form.
Porcelain Veneers
For those with slightly crooked teeth, or an uneven smile, porcelain veneers could be the way to go. While they only straighten your teeth cosmetically, they can instantly give you a new smile to be proud of. Porcelain veneers are a great alternative to Invisalign if you suffer from minor tooth misalignment that is predominantly cosmetic in nature.
Porcelain veneers are small, durable ceramic shells which bond to the front of your teeth. Your dentist customizes your veneers to fit your mouth for a perfect, dazzling smile. When in place, a porcelain veneer can mask all kinds of cosmetic imperfections, including minor gaps, spacing issues, and smile asymmetry.
Which Invisalign Alternative Is Right for Me?
There are many options for treating crooked teeth, and some may be more ideal for your needs than others. During the consultation process, we can go over these matters in greater detail. We'll cover the pros and cons of each treatment, and answer any questions you may have.
Schedule an Appointment Today
Have we piqued your interest in alternatives to Invisalign? If so, reach out to our Cathedral City practice by calling (760) 324-4450 or send us a message online to set up an appointment today.