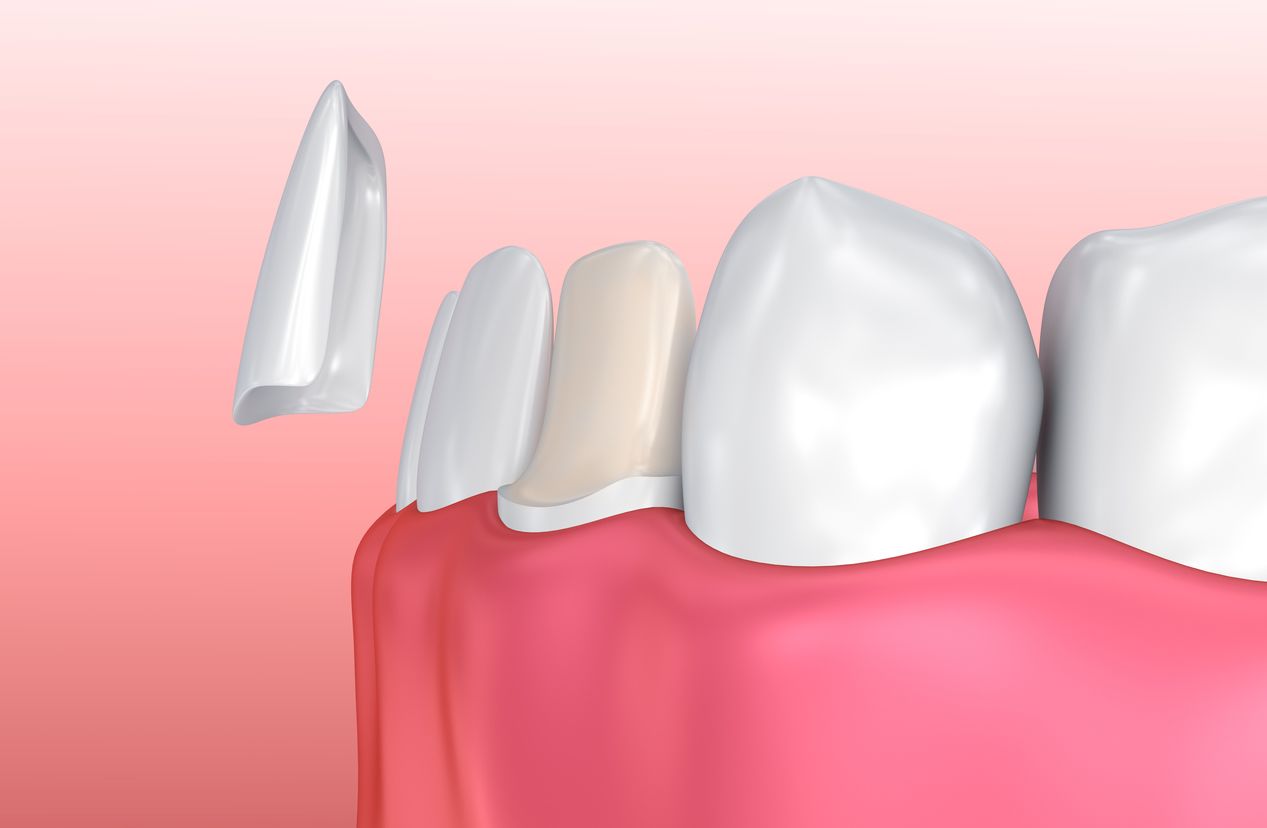 Many advances have been made in cosmetic dentistry over the last few decades. One of the biggest innovations is the development of porcelain veneers. These thin shells of dental ceramic can be used to treat all kinds of cosmetic flaws, including stains, chips, cracks, and unwanted gaps. Dr. Bruno Lemay has placed many porcelain veneers at his Cathedral City, CA dental center.
For porcelain veneers to work, patients will need to have a little enamel shaved from the front of their tooth. You may be wondering how much enamel is removed to place a porcelain veneer. We have an answer to that. Below, the team at Desert Dental Alternatives covers some of the basics about the porcelain veneer procedure.
How Porcelain Veneers Are Placed
In order to place porcelain veneers, a little bit of tooth enamel needs to be removed. This allows the veneer to be placed onto the front of the tooth in a seamless way. If the tooth enamel was not removed, the veneer would protrude from the tooth structure, which would lead to less than ideal cosmetic results.
How Much Tooth Enamel Is Removed?
It can vary depending on the type of porcelain veneer being placed, but it is very little. For many veneers, about 1/2 mm of enamel must be removed. For perspective, that's about the thickness of a fingernail.
A fraction of a millimeter may not be much much, but for some patients, it's too much tooth structure to lose.
Why Some Patients Are Not Candidates for Porcelain Veneers
Tooth enamel is essential for a healthy, fully functioning tooth. While durable, enamel can get worn away. Tooth decay can lead to the steady loss of enamel. The same is true of dental erosion, which happens when the pH of the mouth is more acidic than usual.
In addition to decay and erosion, wear and tear on the teeth will eventually take its toll. It's not uncommon for normal wear from biting and chewing to cause a tooth to lose enamel. Sometimes it's enough enamel to prevent someone from getting a porcelain veneer.
Assessing Candidacy During the Consultation Process
During your visit to our Cathedral City dental center, we can assess your candidacy for porcelain veneers. We'll check the condition of your teeth and if there is enough enamel present to support a veneer.
We will take great care in ensuring you have enough enamel present, and that the removal of a little enamel will not have a negative impact on the condition of your smile.
What If I Don't Have Enough Tooth Enamel?
If you do not have enough tooth enamel present, we can suggest another treatment option that is better suited to your needs. This might involve dental bonding, a dental crown, or some other means of addressing the aesthetic flaw affecting your smile. Rest assured that we will answer any questions you may have, and give a detailed rundown of any risks and benefits involved during treatment.
Contact Desert Dental Alternatives
If you would like to learn more about porcelain veneers and why they may be right for you, be sure to contact a skilled cosmetic and restorative dentist. You can reach our practice by phone at (760) 324-4450.