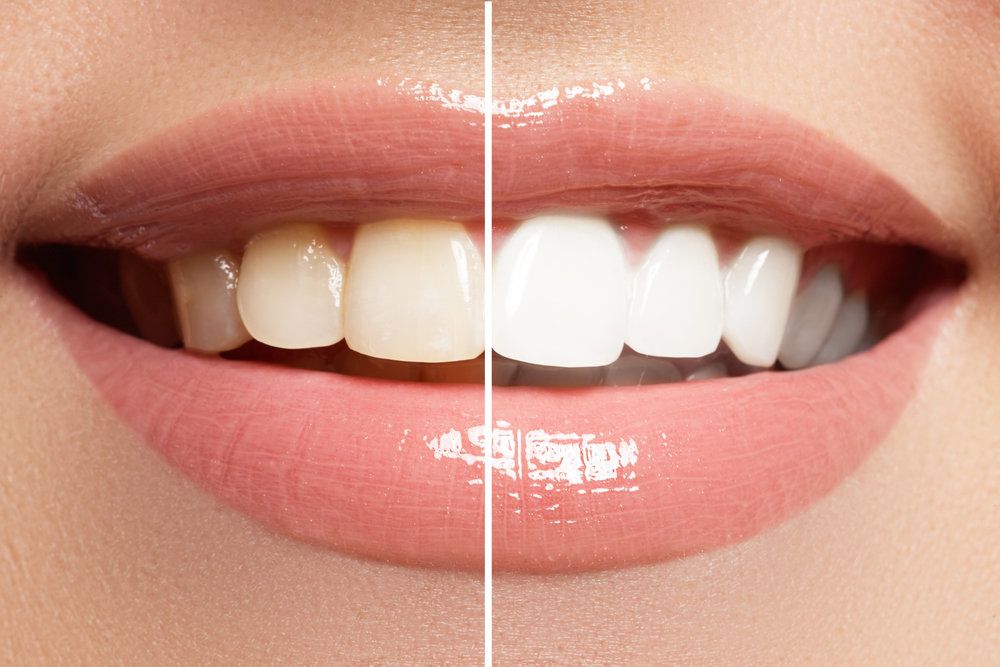 Countless people wish they had whiter teeth. While there are many over-the-counter bleaching toothpastes and kits, they simply do not compare to professional teeth whitening. By coming to our Cathedral City, CA practice for dental bleaching, your teeth can become several shades brighter.
Patients often ask Dr. Bruno Lemay if their teeth can still be stained after teeth whitening treatment. The Desert Dental Alternatives team would like to answer that question, particularly with regard to coffee and wine.
Can My Teeth Stain After Teeth Whitening?
Yes.
During teeth whitening treatment, the tooth enamel is bleached, which helps make stains vanish. In other words, the stains aren't removed so much as the entire tooth is made whiter.
While professional teeth whitening treatments can yield excellent results, that does not mean your teeth are completely protected from future stains. You can stain your teeth again by smoking, drinking certain beverages, and eating certain foods.
Can I Still Have Coffee and Wine?
You certain can, but it's important to note the realities you'll face. Drinking coffee and red wine will eventually stain your teeth again. It may take a few years before the discoloration becomes apparent, though.
Thankfully there are several ways that patients can reduce the amount of tooth discoloration these beverages can cause. The team at our Cathedral City dental center would like to share some advice on preventing dental stains.
Tips for Drinking Coffee After Teeth Whitening
To avoid major stains while drinking coffee, consider the following tips:
Drink Iced Coffee Through a Straw - If you predominantly drink iced coffee, be sure to drink it with a straw. The iced coffee will bypass your front teeth, which means less serious staining.
Cut Your Coffee with Some Milk - Whether you drink hot or iced coffee, it's a good idea to cut your coffee with a little bit of milk, whether it be skim milk, soy milk, almond milk, or whole milk. This lightens the color of the coffee and helps reduce staining.
Have a Glass of Water Nearby - Drinking a glass of water with or after your coffee can help remove stain-causing particles from your teeth.
Brush Your Teeth After Your Coffee - After finishing your coffee, wait 30 minutes and then brush your teeth. Waiting 30 minutes allows your enamel to recover from the acidity of the coffee before you clean it.
Tips for Drinking Wine After Teeth Whitening
To avoid major stains while drinking wine, consider the following tips:
Consider White Wine Rather Than Red - When you can, consider having white wine instead of red wine. While white wine will still stain your teeth, it won't be as pronounced as it is with red wine.
Have a Glass of Water with Your Wine - Having some water to sip and discreetly swish can help remove the stain-causing remnants of wine from your teeth.
Brush Your Teeth After Having Wine - Brushing your teeth 30 minutes after having wine can make a difference when it comes to tooth whiteness. Again, wait that half hour so your tooth enamel isn't too soft from acidity.
Touch-Up Teeth Whitening Treatments
If your teeth do wind up stained or discolored again, do not worry. Just return to our Cathedral City dental center for a touch-up teeth whitening procedure. We can help your smile look as good as new.
Learn More About Enhancing Your Smile
For more information about improving the brightness and beauty of your smile, be sure to contact a skilled cosmetic and restorative dentist. The team at Desert Dental Alternatives can be reached by phone at (760) 324-4450.