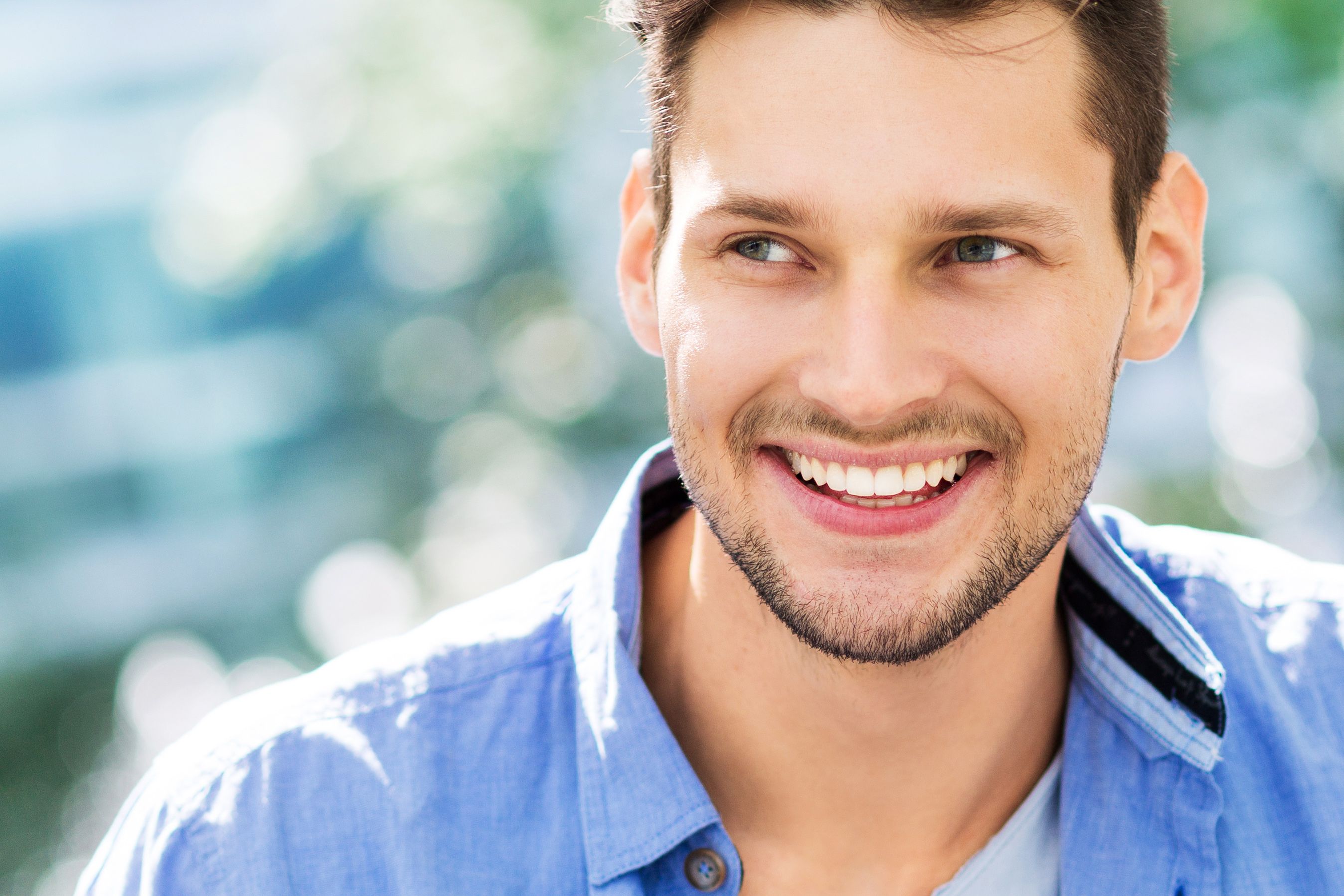 Restorative dentistry treatments improve the smile, making it possible to enjoy both restored oral health and enhanced aesthetics.
When choosing between a smile makeover and full mouth reconstruction, it is important to understand the difference between the two. Although both improve the appearance of the smile using a variety of dental treatments, the primary goal of each treatment plan is different, making one more suitable for some patients' needs than the other.
Dr. Bruno Lemay helps patients choose between full mouth reconstruction versus smile makeover during consultations at our Palm Desert, CA practice.
What's the Difference between a Full Mouth Reconstruction and Smile Makeover?
The primary difference between a full mouth reconstruction and smile makeover is that the main goal of a full mouth reconstruction is to restore oral health. A smile makeover is purely cosmetic.
Accordingly, those who have numerous oral health problems, like gum disease, missing teeth, or tooth decay, may be better served by full mouth reconstruction treatment.
Those that have healthy gums and teeth but are unhappy with the appearance of their smile due to issues like crooked teeth, tooth discoloration, or excessive gum tissue may benefit from a smile makeover.
Full Mouth Reconstruction Treatments
Full mouth reconstructions can include any number of restorative dentistry treatments and will vary based on the unique needs of each patient. Using a combination of treatments, full mouth reconstructions make it possible for people with oral health problems to enjoy a beautiful health smile.
Popular full mouth reconstruction treatments include:
Gum disease treatment: Many full mouth reconstruction treatment plans begin with gum disease treatment. The type of treatment will depend on the severity of gum disease, and may include root planing and scaling or gum surgery.
Root canal therapy: Root canal infections are most commonly caused by tooth decay and can cause pain as well as tooth loss if left untreated. Root canal therapy is an effective treatment for root canal infections and are sometimes necessary in a full mouth reconstruction treatment plan.
Tooth-colored inlays and onlays: Tooth decay within the cusps of the teeth may be treated with inlays and onlays. Even old metal fillings may be replaced with tooth-colored inlays or onlays to restore the appearance of the smile.
Dental crowns: Broken teeth, teeth weakened by large fillings, or severely decayed teeth may be saved from extraction or loss with dental crowns. Dental crowns are tooth-shaped restorations that encase damaged teeth to restore appearance and dental health.
Dental implants: Dental implants offer a permanent solution to replacing missing teeth. Dental implants are titanium posts that are surgically placed within the jawbone and can be combined with dental crowns to replace individual teeth, bridges to replace multiple teeth, or dentures to replace a full arch.
Smile Makeover Treatments
Like full mouth reconstruction, smile makeovers can include any number of treatments and will vary based on each patients' treatment goals. Because smile makeovers are purely cosmetic, the number and type of treatment will depend on the patient's budget and desired outcome.
Some treatments that may be used in a smile makeover include:
Teeth whitening: Yellowed, discolored teeth are a common issue treated with a smile makeover. Professional teeth whitening can lift stains and reveal a rejuvenated smile with as little as one treatment.
Gum contouring: For those with a gummy smile, gum contouring can be used to remove excess gum tissue and reshape the gum line. An uneven gum line may also be addressed with gum contouring.
Dental bonding: Gaps between teeth, misshaped teeth, or teeth that are too small or too big can be treated with dental bonding. With dental bonding, a tooth-colored resin is directly applied and shaped on the teeth to create the desired appearance.
Porcelain veneers: Porcelain veneers can address many of the same issues as dental bonding. Porcelain veneers are tooth-shaped shells that fit over the surface of the teeth to enhance the overall appearance of the smile.
Which Treatments Are Right for You?
If you are unhappy with the appearance or health of your smile, a smile makeover or full mouth reconstruction may be right for you. To find out which treatments are right for your needs, please call (760) 324-4450 to schedule a consultation.