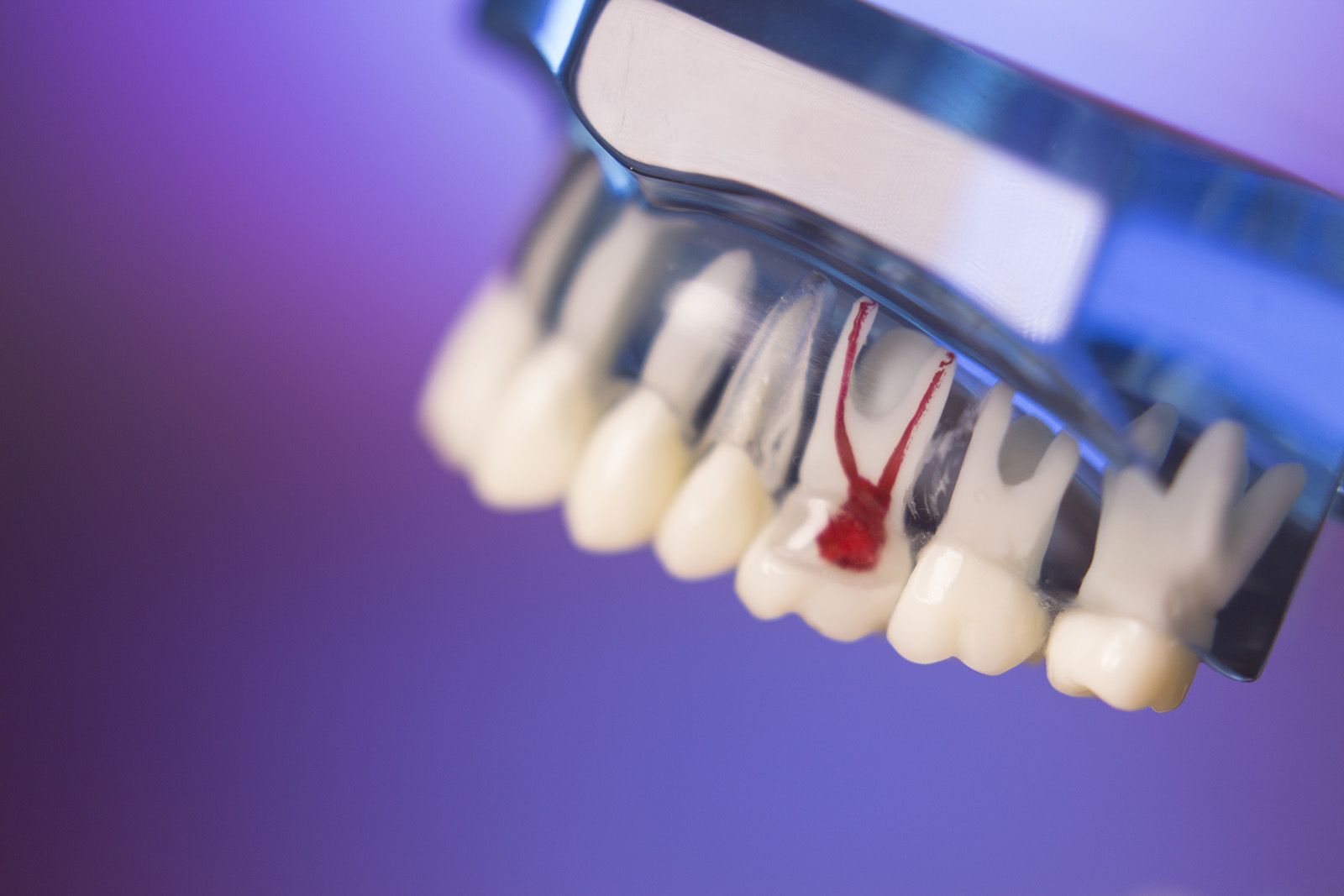 When a tooth is severely decayed or infected, the team at our dental office serving Palm Desert, CA has many options to save the tooth or at least prevent more serious dental health problems. Dentists consider tooth extraction and endodontic treatment (root canal therapy) common treatments for infected teeth. Sometimes one type of procedure is better than the other.
Let's compare root canal therapy to tooth extraction and why one may be more ideal. When you meet with Dr. Bruno Lemay at Desert Dental Alternatives for a consultation, we can determine the right treatment option just for you.
About Root Canal Therapy
During root canal therapy, a dentist removes the infected dental pulp within a tooth. The pulp chamber of the tooth is sterilized to ensure all trace of infection is removed. This chamber is then filled with an inert material. An inlay, only, or crown is used to cap the tooth, protecting it from further damage and restoring a person's ability to bite and chew.
Recovery from Root Canal Therapy
After undergoing root canal therapy, a tooth may be very sore. This discomfort can be managed thanks to the use of pain medication and proper at-home after care. After several days, the soreness will have subsided, and patients will be able to return to many normal activities again.
Benefits of Root Canal Therapy
The greatest benefit of root canal therapy is that patients get to retain their original tooth structure. The tooth is saved while the infected pulp is extracted, which means no spread of infection to other parts of the mouth.
About Tooth Extraction
Tooth extraction involves the removal of the tooth and its root. When it comes to infected teeth, the procedure is performed usually when the tooth itself cannot be saved through root canal therapy. In such cases, the extraction avoids spread of further infection while removing a tooth that is too damaged for even advanced restorative measures to address.
Recovery from Tooth Extraction
Following tooth extraction, patients will usually have a healing process that lasts a few days. Soreness and bruising along the gumline is common following an extraction. Dentists can discuss various kinds of appliances that can be used to address the tooth loss, such a dental bridges. An implant-supported crown may also be considered.
Benefits of Tooth Extraction
With tooth extraction, the primary benefit is that the infection of the tooth will not spread to other parts of the mouth. This reduces the pain and discomfort of an infected tooth, and it avoids more serious kinds of dental problems, such an abscess or an infection of the jawbone.
Is One Option Better Than Another?
It really depends on the condition of the patient's tooth and the health risk that is involved.
Generally speaking, it's always better for patients to retain as much of their natural tooth structure as possible. However, when a tooth is too decayed or damaged for a crown, extraction is the only sensible option to consider.
Learn More About Restorative Dentistry
To learn more about root canal therapy, tooth extraction, and other treatment options for serious tooth decay and infection, be sure to contact an experienced cosmetic and restorative dentist. You can reach Desert Dental Alternatives by phone at (760) 324-4450.