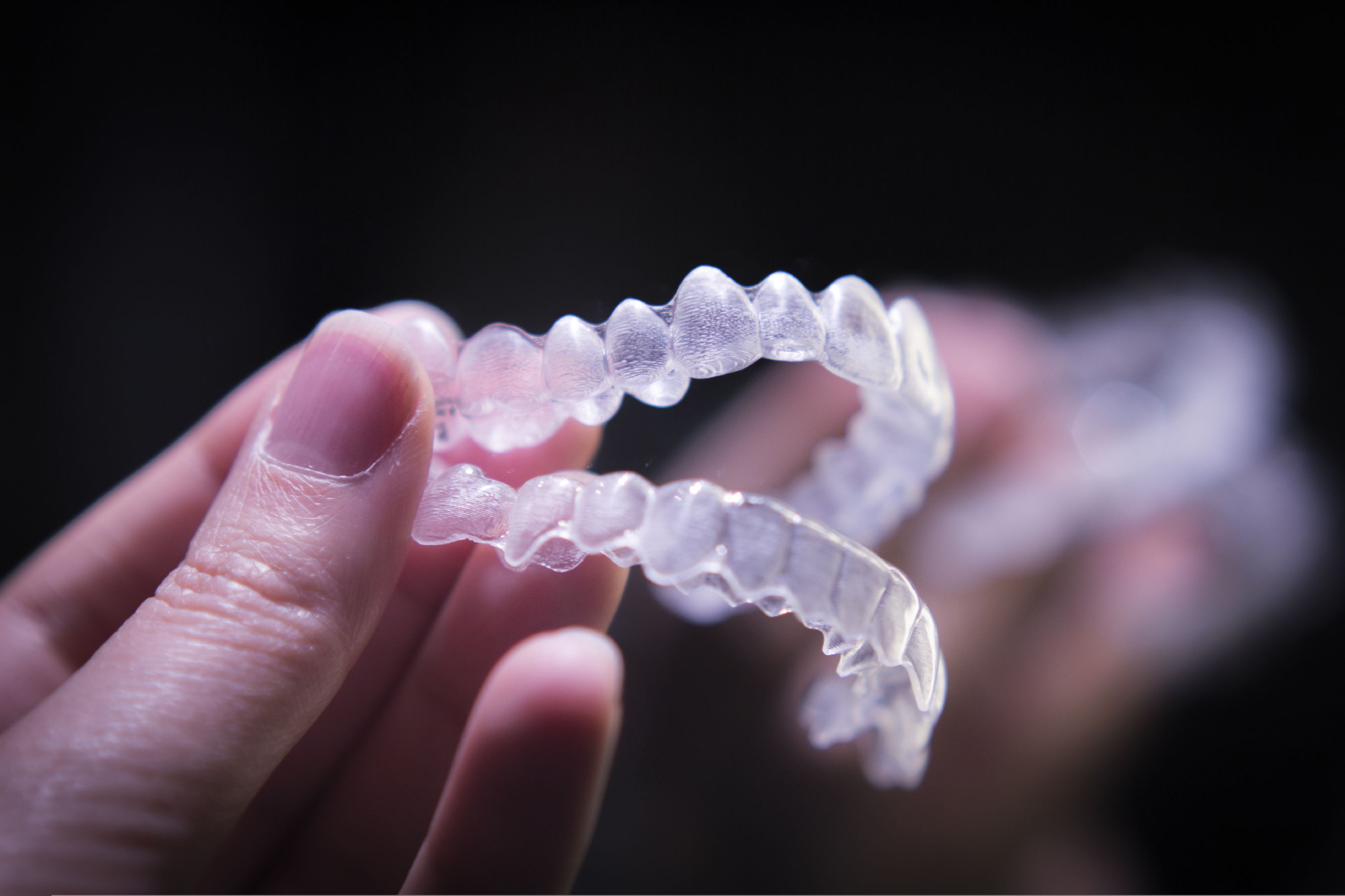 At Desert Dental Alternatives, we are pleased to offer the Invisalign® orthodontic system as an alternative to traditional metal braces. You may already be aware of some of the unique benefits of Invisalign® - that the custom-crafted, clear plastic aligners are virtually undetectable to the naked eye when you are wearing them; that the aligners can be removed for eating, brushing, and flossing for between two and four hours a day - but there are other benefits of which you may not be aware. Did you know, for instance, that Invisalign® treatment usually requires roughly the same amount of time as treatment with traditional metal braces?
It's true. In fact, in some cases, treatment with Invisalign® can actually be significantly quicker than treatment with traditional metal braces, depending on the patient's unique circumstances. When discussing the Invisalign® treatment timeline at our Rancho Mirage, Palm Springs, and Palm Desert, CA area dental practice, Dr. Bruno Lemay takes into account the patient's orthodontic issues, goals for treatment, and other factors. He then informs the patient of the likely timeline and what he or she will have to do to help ensure that treatment proceeds according to that timeline.
What will your Invisalign® treatment timeline be like? To find out, please schedule your initial consultation with Dr. Lemay at Desert Dental Alternatives today.
Your Initial Invisalign® Consultation
Before you can begin Invisalign® treatment, Dr. Lemay must first determine whether you are a good candidate for Invisalign®. If you have a severe orthodontic issue, such as extreme misalignment of your jaw, he will likely have to recommend an alternative treatment. However, if you have gaps between your teeth, overcrowding, an overbite, an underbite, an open bite, or a crossbite, there is a good chance that you will be a suitable candidate for Invisalign®.
If you are a good candidate for Invisalign®, Dr. Lemay will create a three-dimensional image of your teeth and a mold of your mouth. These will be sent to a certified Invisalign® laboratory, where a series of aligners will be custom crafted from a BPA-free plastic and returned to our practice.
The Invisalign® Treatment Timeline
You will wear your initial set of Invisalign® aligners for two weeks. You may remove them for eating, brushing, flossing, and when otherwise absolutely necessary; however, it is essential to staying on schedule and achieving the best possible results that you wear them 20 to 22 hours a day at minimum.
You will replace your aligners with the next set in the series approximately every two weeks. Each set of aligners in the series is shaped slightly differently, with each aligner designed to move your teeth closer to their optimal positions within your mouth. You will return to our office every six weeks or so for appraisal of your progress. Most Invisalign® treatment is completed in about a year, depending on the severity of the orthodontic issue being treated.
Learn More about the Invisalign® Treatment Timeline
To learn more about the Invisalign® treatment timeline, please contact Desert Dental Alternatives today.